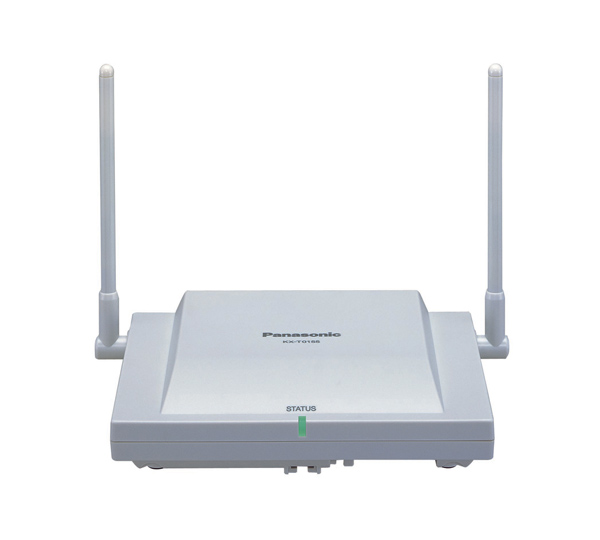 KX-TDA0156 DECT Cell Stations allow businesses to cost
effectively increase employee availability, by allowing calls to be made from
many more locations. Providing unhindered access to wireless telephony for up
to four* simultaneous DECT mobility users per cell. Multiple cell stations can be
installed to allow more DECT handset users leverage from the wireless solution.
The KX-TDA0156 requires connection to a Cell Station Interface (CSIF) card
(KX-TDA0143 /144), which registers with the TDA and TDE systems.
DECT cell stations can be used to easily enhance wireless coverage - allowing employees to roam freely and still be contactable.
Business mobility becomes a breeze - with Panasonic wireless mobility solution.
 *KX-TDA0156 x 4 simultaneous users.